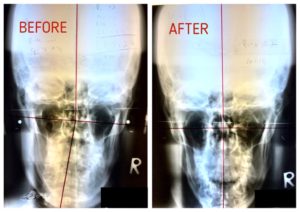 A NUCCA Chiropractor is a special type of Chiropractor that corrects the entire spine, without any painful twists or pops.  The spinal realignment helps relieve problems including headaches, migraines, neck & back pain, and sciatica!

Radically Different Approach
We are 100% SAFE, GENTLE, & PRECISE.  Results without twisting or popping.
NUCCA is a precise treatment method designed to eliminate pain.
Far less frequent visits because we FIND & FIX the PROBLEM.
We are 1 of only 250 specially trained doctors worldwide & the only NUCCA Doctors in New Jersey.
Completely Risk Free
We will know after only one visit if we can help you.  If you don't wildly agree that this is exactly what you have been missing, we cover every part of the visit (FREE), no questions asked.
See Why Others Wanted to Share Their Experience with You!
Neck Pain & Sciatica Gone