How to Get Rid of Migraine Headaches Naturally in Middletown, NJ
Have you ever been involved in a car accident, hard fall, or sports injury?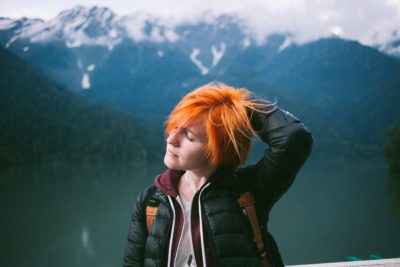 Have you been knocked unconscious, had a concussion, whiplash , or other injury to your head, neck or spine?  Find out what that means for you.
What Causes Migraines
If you have experienced any of these traumas to the head and neck area then it is likely you have suffered an undetected injury to your upper neck.  Upper neck injuries are very common, especially in those suffering with migraine headaches.  When the upper neck is misaligned due to an accident or injury, it changes the way the brain is working.
Your particular upper neck misalignment may have happened in a previous auto accident or any other whiplash inducing accident.  Maybe you've suffered from migraines for your entire life, meaning your neck injury was very young age.  It is possible that your migraines may be due to a head or neck injury sustained during your birth. If you were delivered via c-section, forceps or vacuum extraction, or if your neck was pulled on during the delivery, you most likely sustained an injury creating a misalignment of your upper neck.
Misalignment of your upper cervical spine causes an irritation to your nervous system.  In time, this will alter blood and cerebrospinal fluid flow to the brain, leading to migraine headache symptoms.  While this rarely manifests as migraine symptoms right away, given months or even years of upper cervical spine and brain dysfunction, this problem eventually leads to migraine headaches.
Natural Relief for Migraine Headaches
The NUCCA organization has specially trained doctors to correct the misalignment of the upper cervical spine, including those that cause migraine headaches.  This unique type of care is gentle, precise, and highly effective.
To find a NUCCA Chiropractor near you, visit NUCCA.org.  To speak with one of our NUCCA Chiropractors in Middletown, New Jersey, click the button below to schedule your complimentary migraine consultation.
FREE MIGRAINE HEADACHE CONSULTATION
Doctor's now offering complimentary phone and email consultations.
Get Answers From the Comfort of Your Home!
Molland Spinal Care doctors are Middletown Upper Cervical Chiropractors trained by the National Upper Cervical Chiropractic Association (NUCCA).  Our NUCCA Clinic has helped many people find natural relief from migraine headaches in Middletown, New Jersey.  As NUCCA Chiropractors we are uniquely trained to correct problems in the Upper Cervical Spine (upper neck).  This vital area is intimately connected to the central nervous system and problems in this area have been shown to be an underlying cause of a variety of different problems.  More information can be found on our website at https://www.mollandspinalcare.com
Resources and Useful Links
Migraine.com
Mayo Clinic
NUCCA Research on Migraine Headaches

H. Charles Woodfield III, D. Gordon Hasick, Werner J. Becker, Marianne S. Rose, and James N. Scott . Effect of Atlas Vertebrae Realignment in Subjects with Migraine: An Observational Pilot Study. BioMed Research International
Volume 2015, Article ID 630472, 18 pages

NUCCA Chiropractor Dr. Marshall Dickholtz Research on Migraine Headaches

Dickholtz, M. Summary of Headache Research Study. Journal of Vertebral Subluxation Research.

NUCCA Association
Journal of Migraines Headaches

Improved Quality of Life for Migraine Sufferers. http://www.hindawi.com/journals/bmri/2015/630472/