FREE One-on-One Consultation
Phone & Email Consultations Also Available
You're Halfway to Getting your FREE Consultation…
50%
Have you been struggling with Headaches?  Are you looking for another option that doesn't include more prescription drugs? If you said YES, it is time for you to sit down with one of our Upper Cervical Doctors to discuss our radically different approach to reducing and eliminating headaches & migraines.
The Difference:
We are 100% SAFE, GENTLE, & PRECISE.  Results without twisting or popping.
We are 1 of only 250 specialists worldwide & the only practicing this precise treatment in New Jersey.
We promise far less frequent visits & individualized care.
It's a Conversation, Not a Commitment
After this visit we will know if we can help you with your headaches!
Claim this offer if you suffer:
Daily Headaches or Migraines

Headaches When you Wake up

Headaches Following Weather Changes

Headaches with Visual Disturbances

Headaches with Light & Sound Sensitivity

Headaches that Throb or Pulsate

Headaches Preceded by Neck or Shoulder Pain

Headaches with Band-like Pressure

Headaches with Sinus and Eye Pressure
Just Fill out this Form and Submit!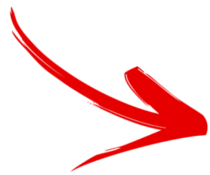 Tired of your headache pain?  Take the first step toward feeling better by meeting with one of our Upper Cervical Doctors.  Just fill out the required boxes and click Submit!  By submitting, you may choose to setup your Consultation: in Office, Over the Phone, or Over Email.  We look forward to speaking with you soon!
Spaces for our FREE Headache Consultations are genuinely limited.  This offer is expiring.
Hear What Others Are Saying About Their Headaches & Migraines
Scientific Proof of NUCCA Effectiveness with Headache & Migraine Relief!
Researchers performed studies to see just how effective NUCCA was at reducing and eliminating migraine headache pain.  The results were wildly surprising:
Patient's noticed a significant drop in headache pain, as shown by this scale!

Blood vessel compliance (flow ability) doubled after the NUCCA correction!

30% decrease in brain fluid pressure following the correction!

Similar study measured before treatment and after treatment.  Headache pain decreased from a 5.73/10 to a 1.26/10!

"Finding suggest an improved change in blood flow and CSF flow following the atlas correction"