Find Out If Your Pillow Is Causing Your Neck Pain: By The Middletown NJ NUCCA Chiropractor
-Dr. Adam Tanase
People are tempted to think that if a pillow is expensive, it must be good.  Here you will learn why this is a huge and costly misconception.  While I've tried many different pillows over the years, here is my personal opinion about six common types available in stores and online:
1) Down Pillows ($50-300) – These are very luxurious to the touch. Many fine hotels use goose down to impress their guests. The problem, however, is that they are not uniformly supportive. They're great for pillow fights, but will inevitably strain your neck muscles and spinal joints, so I recommend against sleeping on them.
2) TempurPedic Cervical Pillow ($100-200) –Many people use these and love them.  This pillow is great for the back-sleeper, however not as great for side-sleepers.  If you are only a side-sleeper, this pillow can create a variety of structural problems within the neck that can make using this pillow unpleasant.  With this in mind, this pillow is one of our go-to recommendations for back sleepers.
3) Atlas-T Pillow ($140) – This brand of pillow is available for purchase online. I tested it out and while I believe it's decent for back-sleepers, I don't recommend it for anyone who sleeps on their side. The slope does not offer any room for your shoulder in a side-lying position. For this reason, it's not on my "recommended" list.
4) Therapeutica ($60-120) – I consider this the "training wheels" of pillows and recommend it for people who are trying to learn how to stop sleeping on their stomachs. It comes in a variety of "custom" sizes from petite to extra large.  I know it's shaped differently than conventional pillows, but my patients really enjoy resting on it, and frequently ask me if they can take it home!  It's great for back and side-sleepers alike. Here's how to determine the right size. If you want to buy one, they're sold here.
5) Latex Pillow ($40-150) – When I tell patients about latex pillows, most tell me they never knew these even existed. A family member of mine likes them so much that she brings one with her whenever she travels. They're supportive and comfortable for both back and side-sleepers, and generally won't abnormally flex the neck in either direction. An added benefit is that latex doesn't break down very easily, so these pillows should last for many years. Whenever a patient asks me what type of pillow they should be using, this is it – here's the one I use. It's the firm low-loft size.  UPDATE: A sharp increase in demand for these pillows has caused a significant price increase. So here's a link to a more affordable option.
6) D-Core Pillow ($20-95) – Many companies now make a pillow with the design of the D-Core.  This design is suited for the back and side-sleeper.  This is another pillow design that has been used in our resting room and liked by many patients.  Be weary of brand though.  Not all companies make this pillow out of a durable material.  Here is the size chart.  These are also referred to as Tri-Core pillows.
This post has been re-written and published with permission of original author Dr. Tanase of St. Louis, Missouri.  (His direct link can be found below).
HAVE FRIENDS THAT WOULD BENEFIT FROM THIS POST?  CLICK "SHARE" TO SEND THEIR WAY!  ALSO, LEAVE A COMMENT BELOW TO LET THE COMMUNITY KNOW YOUR THOUGHTS.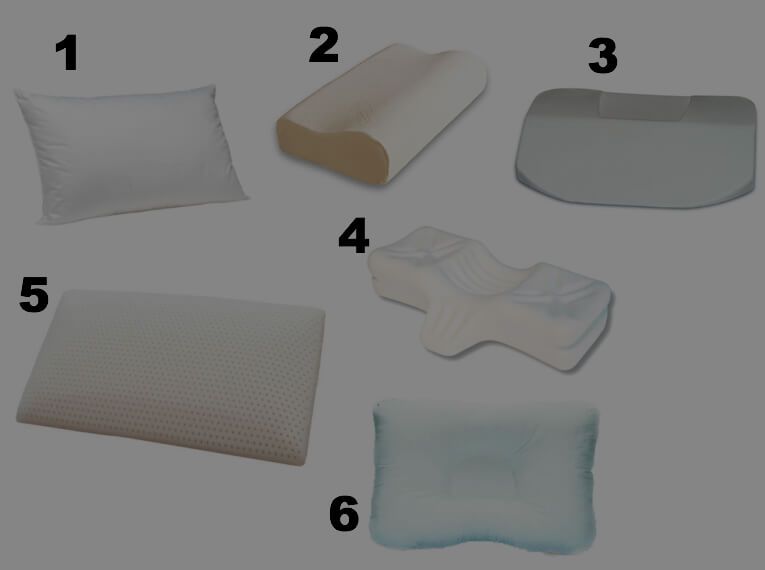 Molland Spinal Care doctors are Middletown Upper Cervical Chiropractors trained by the National Upper Cervical Chiropractic Association (NUCCA).  Our NUCCA Clinic has helped many people find natural relief from post-concussion syndrome in Middletown, New Jersey.  As NUCCA Chiropractors we are uniquely trained to correct problems in the Upper Cervical Spine (upper neck).  This vital area is intimately connected to the central nervous system and problems in this area have been shown to be an underlying cause of a variety of different problems.  More information can be found on our website at https://www.mollandspinalcare.com
Resources and Useful Links
Dr. Tanase
NUCCA Association